Medical cannabis will be made available on prescription after it was approved for use by the government.
Doctors will be able to prescribe medicine derived from marijuana"by the autumn" the Home Office announced.
The home secretary, Sajid Javid, said: "Recent cases involving sick children made it clear to me that our position on cannabis-related medicinal products was not satisfactory.
"Following advice from two sets of independent advisors, I have taken the decision to reschedule cannabis-derived medicinal products – meaning they will be available on prescription.
"This will help patients with an exceptional clinical need."
But Mr Javid said it was "in no way a first step to the legalisation of cannabis for recreational use."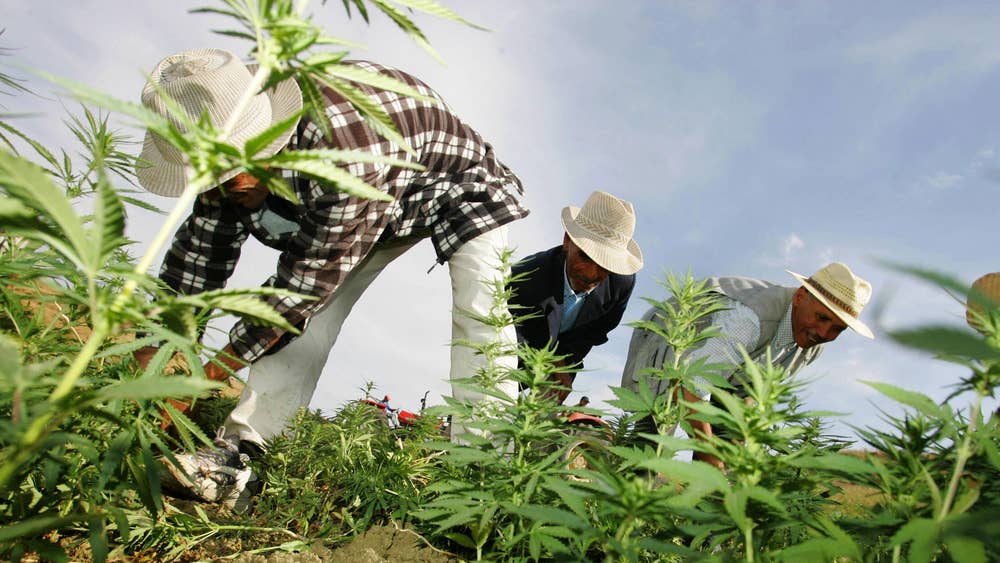 Possession of the class B drug will still carry an unlimited fine and up to five years in jail, while dealers face 14 years in prison.
It comes after Billy Caldwell, a 12-year-old boy who suffers from a rare form of epilepsy, was granted an emergency licence allowing him to be treated with medical marijuana by Northern Ireland's Department of Health earlier this month.
Billy had previously been granted a short-term licence by the Home Office to allow him access to cannabis oil, which his mother, Charlotte, says helps to control his seizures.
Ms Caldwell said the rescheduling of medical cannabis was "incredible." She said: "For the first time in months I'm almost lost for words, other than 'thank-you Sajid Javid'.
"That the Home Secretary has announced that medicinal cannabis can now be prescribed by GPs on Billy's 13th birthday is amazing. I wonder if he knew? Never has Billy received a better birthday present, and never from somebody so unexpected.
An initial review by Dame Sally Davies, chief medical adviser, concluded there is evidence medicinal cannabis has therapeutic benefits.
The Advisory Council on the Misuse of Drugs (ACMD), which carried out the second part of the review, last week said doctors should be able to prescribe medicinal cannabis provided products meet safety standards.
It recommended cannabis-derived medicinal products should be placed in Schedule 2 of the Misuse of Drugs Regulations 2001.
Cannabis was previously classed as a Schedule 1 drug, meaning it was thought to have no therapeutic value but can be used for the purposes of research with a Home Office licence.
The Department of Health and Social Care (DHSC) and the Medicines and Healthcare Products Regulatory Authority (MHRA) will now develop a clear definition of what constitutes a cannabis-derived medicinal product, the Home Office said.
They will then be rescheduled and made available on prescription.